A Love Affair with Dark & Moody Furniture
In the ever-evolving world of interior design, trends come and go, but timeless classics never fade away. One such trend that has captured the hearts of homeowners and designers alike is the use of dark shades of paint on accent pieces. When it comes to creating a statement within your living space, few colors can match the allure of deep blues, rich greens and dark moody color. In this blog post, we'll explore how you can elevate your interior design with the captivating hues from the One Hour Enamel line of paint by Wise Owl.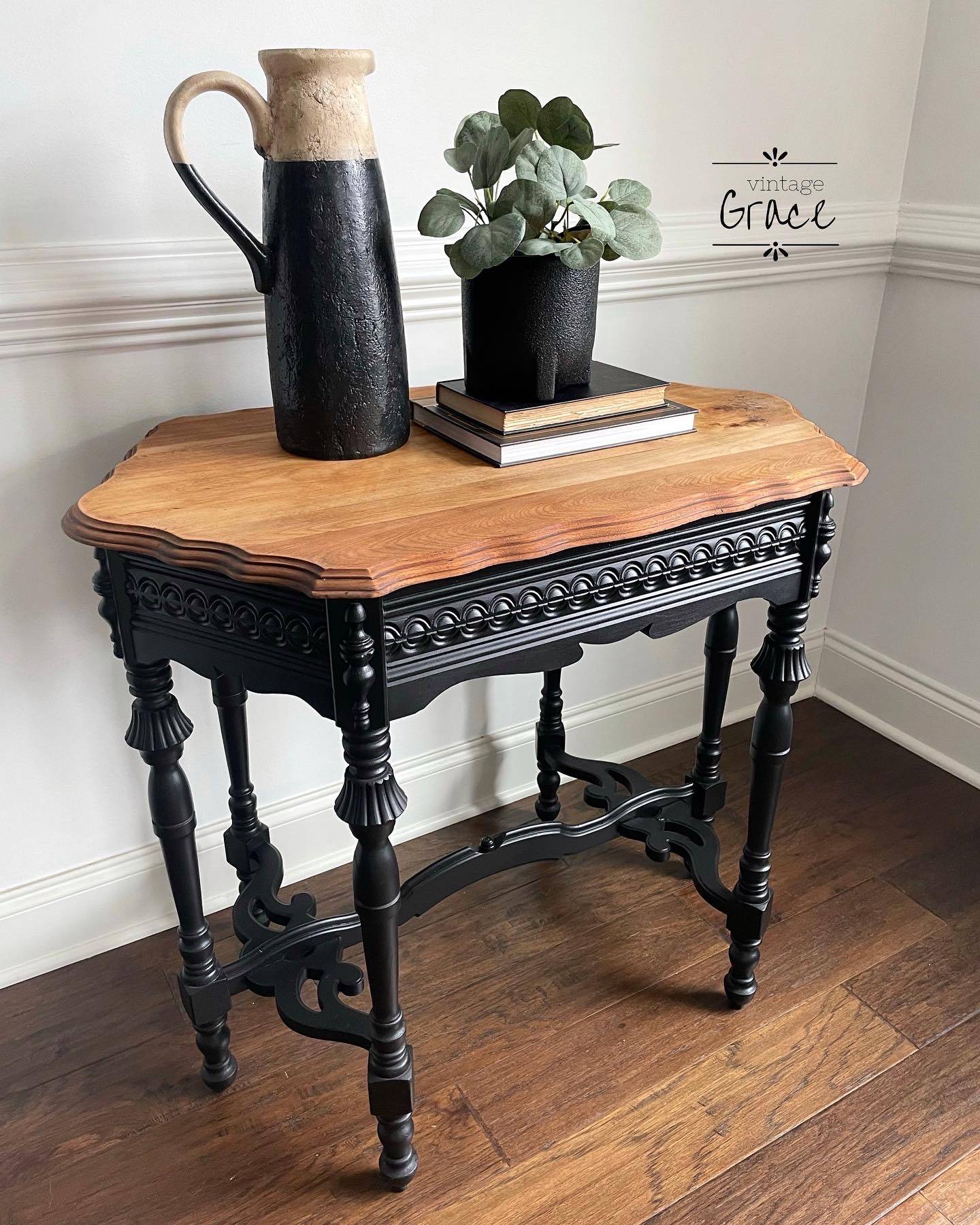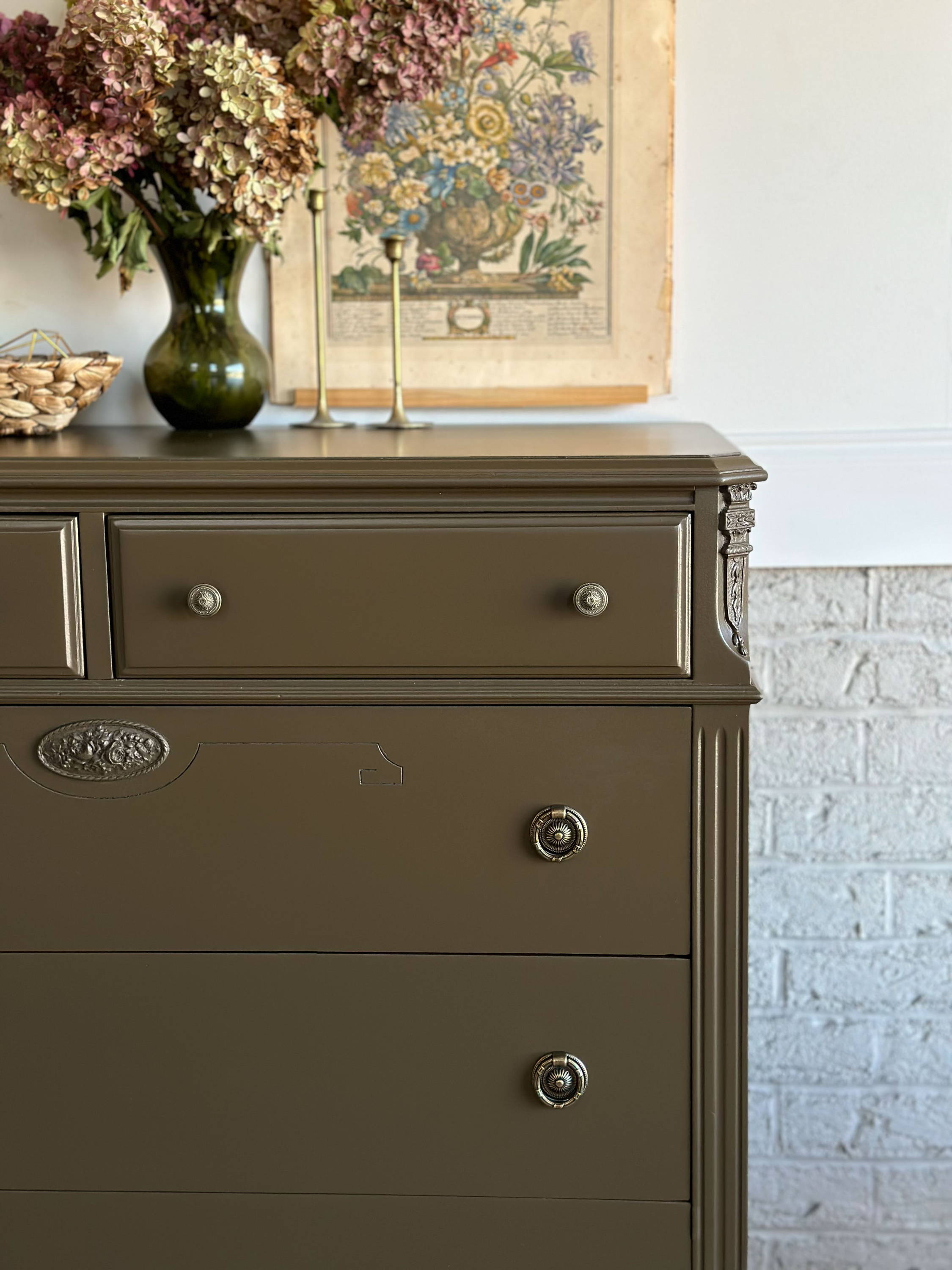 Dark shades of paint have a unique ability to transform a room's atmosphere, adding depth, drama, and sophistication. When used thoughtfully, they create focal points that draw the eye and evoke a sense of coziness and luxury. Incorporating dark blues, greens, browns and blacks into your interior design allows you to strike a balance between boldness and elegance, creating a harmonious and inviting environment.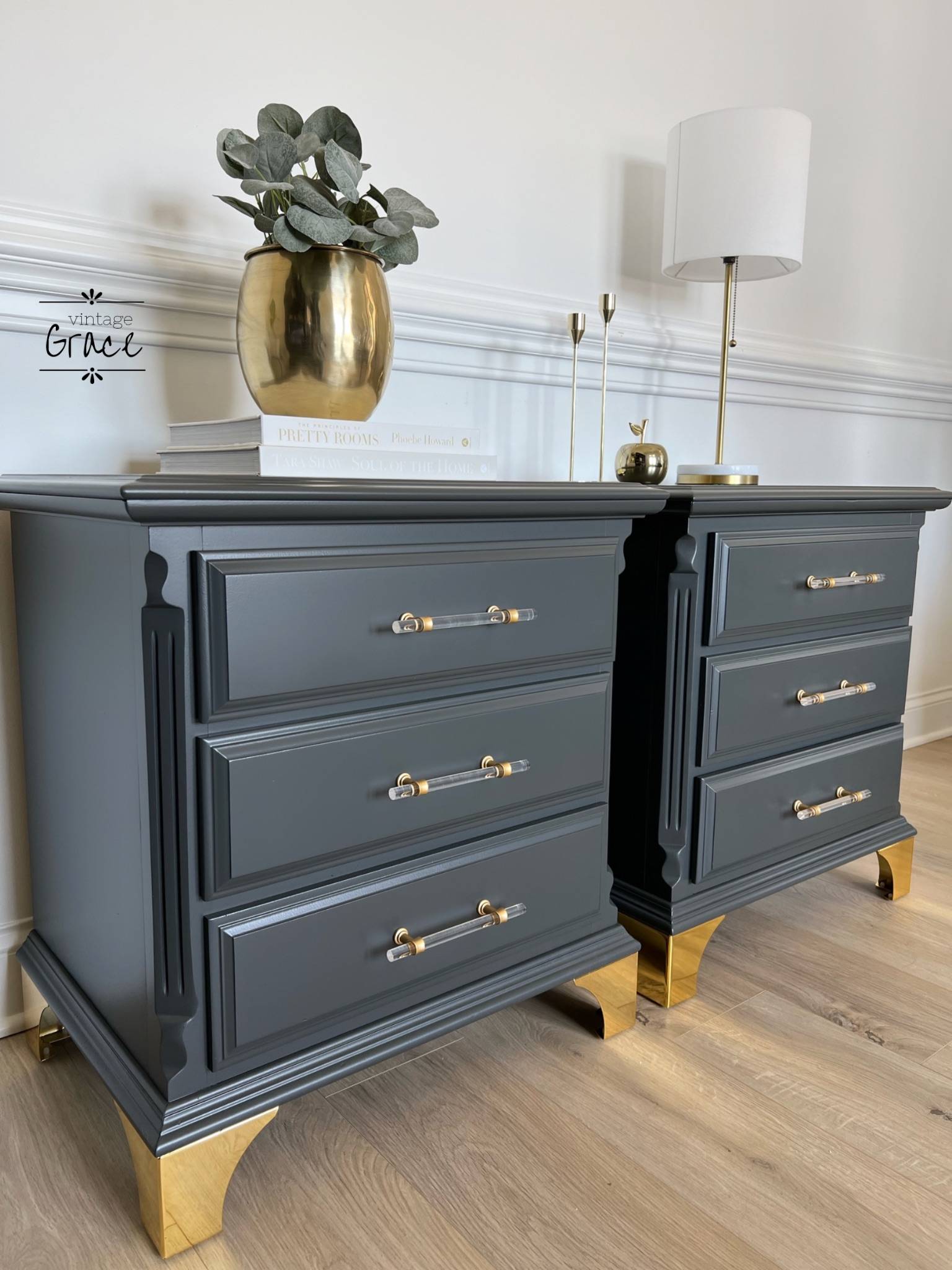 Navy Blues: Navy blue is a classic choice that exudes timeless elegance. It pairs beautifully with crisp whites, warm woods, and metallic accents. Consider using it on kitchen cabinets, bookshelves, or an accent wall for a sophisticated look.




Forest Greens: Deep forest green brings a sense of nature indoors. It complements earthy tones and natural materials, creating a cozy and inviting ambiance. Try using it on furniture pieces like side tables or kitchen chairs.




Teal Tones: Teal is a versatile color that strikes a balance between blue and green. It adds a pop of color without overwhelming a space. Consider using teal on smaller accent pieces like picture frames, mirrors, or decorative vases.




Black & Gray: The variety of gray tones to the darkest jet black is vast and the impact of these tones can be impressive. Black furniture has found its way into the modern farmhouse trend when combined with light to rich wood tones. The combination is stunning.




Tips for Incorporating Dark Shades
Balance with Light: Dark colors can make a space feel smaller, so be sure to balance them with ample natural or artificial lighting. This will prevent the room from feeling too closed-in.




Mix and Match: Don't be afraid to mix dark blues and greens with other colors and textures. Combining these deep hues with lighter neutrals or contrasting shades can create a captivating visual contrast.




Accessorize Thoughtfully: Introduce decor elements such as throw pillows, rugs, or wall art that incorporate the same dark shades. This will tie the room together and create a cohesive design.




Test Swatches: Before committing to a color, test swatches in different areas of your space to see how they interact with the lighting throughout the day. This will help you make an informed decision.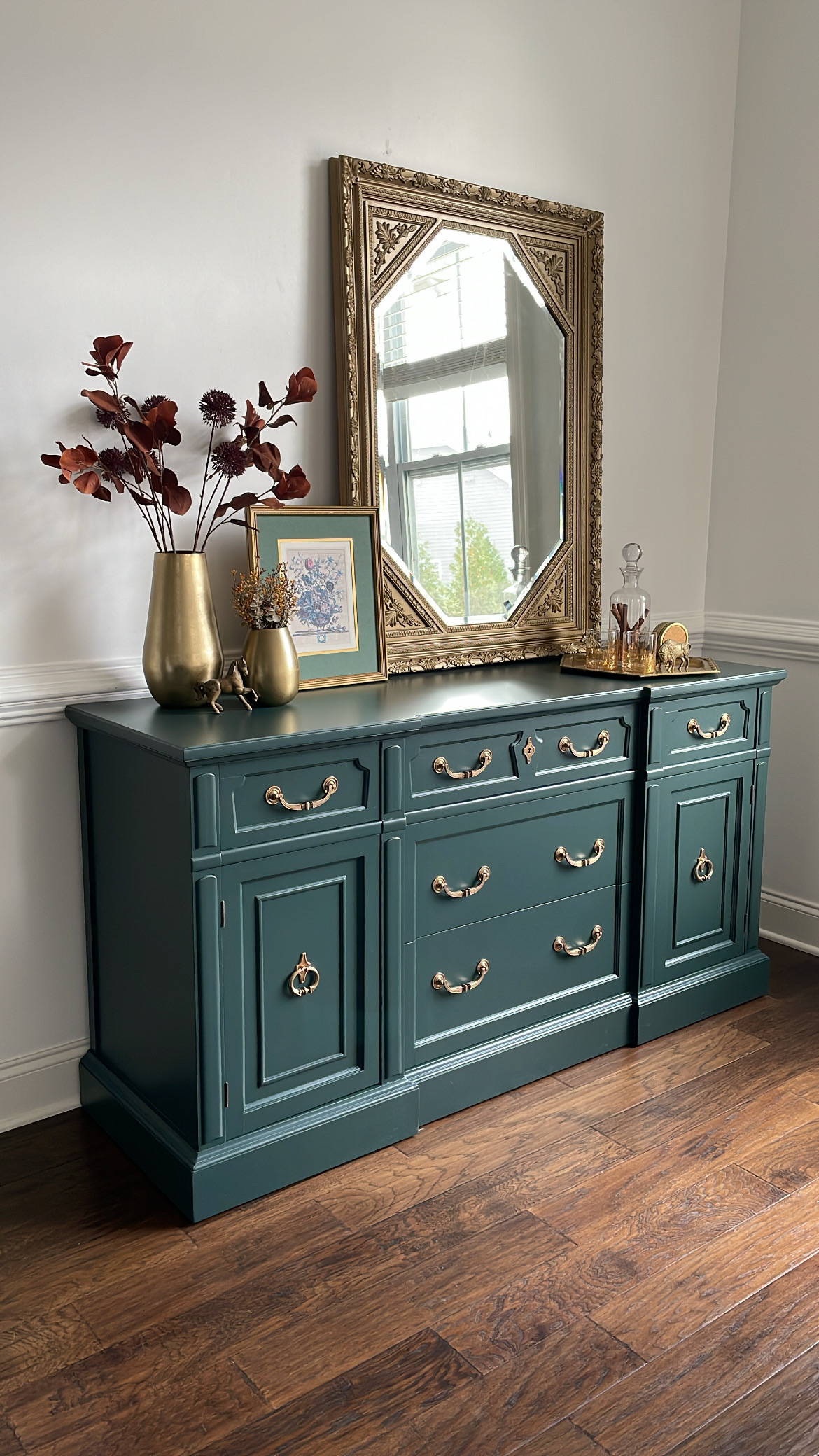 One Hour Enamel: Quality and Versatility
Wise Owl's One Hour Enamel line of paint is renowned for its exceptional quality and versatility. Crafted with precision, this paint line offers a range of stunning dark colors that can be applied to various accent pieces throughout your home. Our favorites are Charleston Green, Inkwell, Jet Black, Poseidon, Dark Forest, Weathered Bronze and Raven. Whether you're looking to revamp furniture, cabinetry, or decorative elements, One Hour Enamel delivers a smooth, durable finish that stands the test of time.




The use of dark shades of paint on accent pieces is a popular interior design trend that continues to captivate homeowners and designers alike. With the rich color you can infuse your living spaces with elegance, depth, and character. Whether you opt for navy blues, forest greens, or teal tones, these versatile colors have the power to transform your home into a haven of style and sophistication. So, why wait? Start your journey towards a more enchanting living space today with the timeless allure of dark shades from One Hour Enamel.