10 Staging Tips to Sell Flipped Furniture Fast!
Want to market yourself, sell pieces faster or build a professional looking brand? Well, keep reading because staging and high-quality photographs are EVERYTHING! It can be the difference in looking like an amateur working out of a filthy garage (umm… guilty as charged!) vs. coming across as a total professional who's got it all together (the mess behind it all can be our secret ;)
With these simple tips you can take your brand from "blah" to catalog worthy!
Here are some great examples of the impact of staging: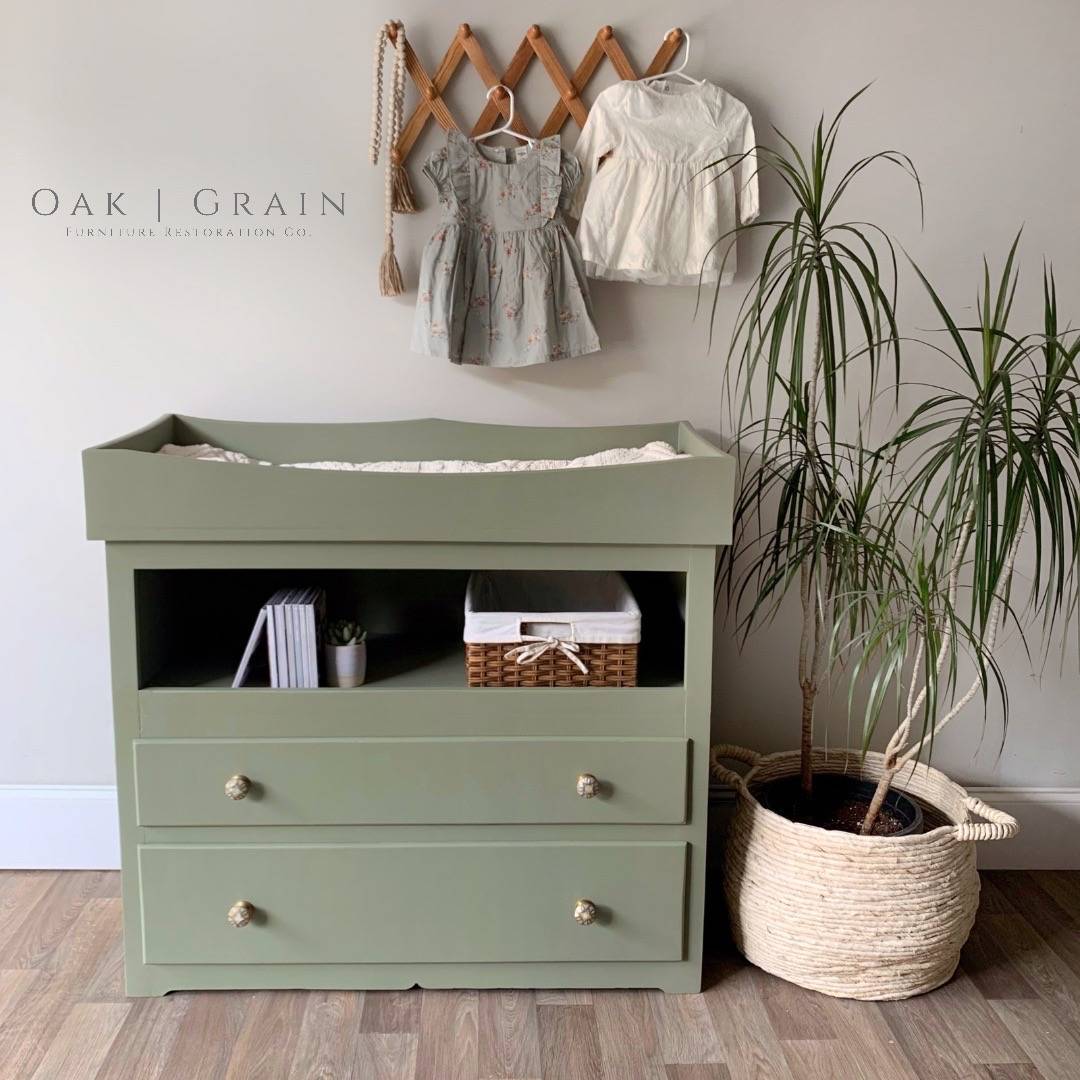 I could have easily posted the first picture. I mean, after all, it is the final product. But these easy staging steps completely elevated the piece of furniture. Not only will this sell pieces faster - because it allows the buyer to envision the piece in their home - but don't you owe it to yourself? Showcase your hard work! Taking a sloppy photo in your messy garage isn't doing your masterpiece justice. That would be like spending hours on full hair and make-up just to go on a date in sweats and a ballcap.
---
1. Keep it Simple
The motto "less is more" applies here. The goal is to highlight your hard work, not upstage or overcrowd it. Start with a clean, simple background to avoid distracting from center stage. As for the items you choose, avoid excess stuff. Leave some room for imagination so your potential buyer can envision their décor on the furniture. This is the whole point of staging; we want clients to pick up on the mood we set and envision how they can do the same in their home. Here's an example of using a single vase and a blanket.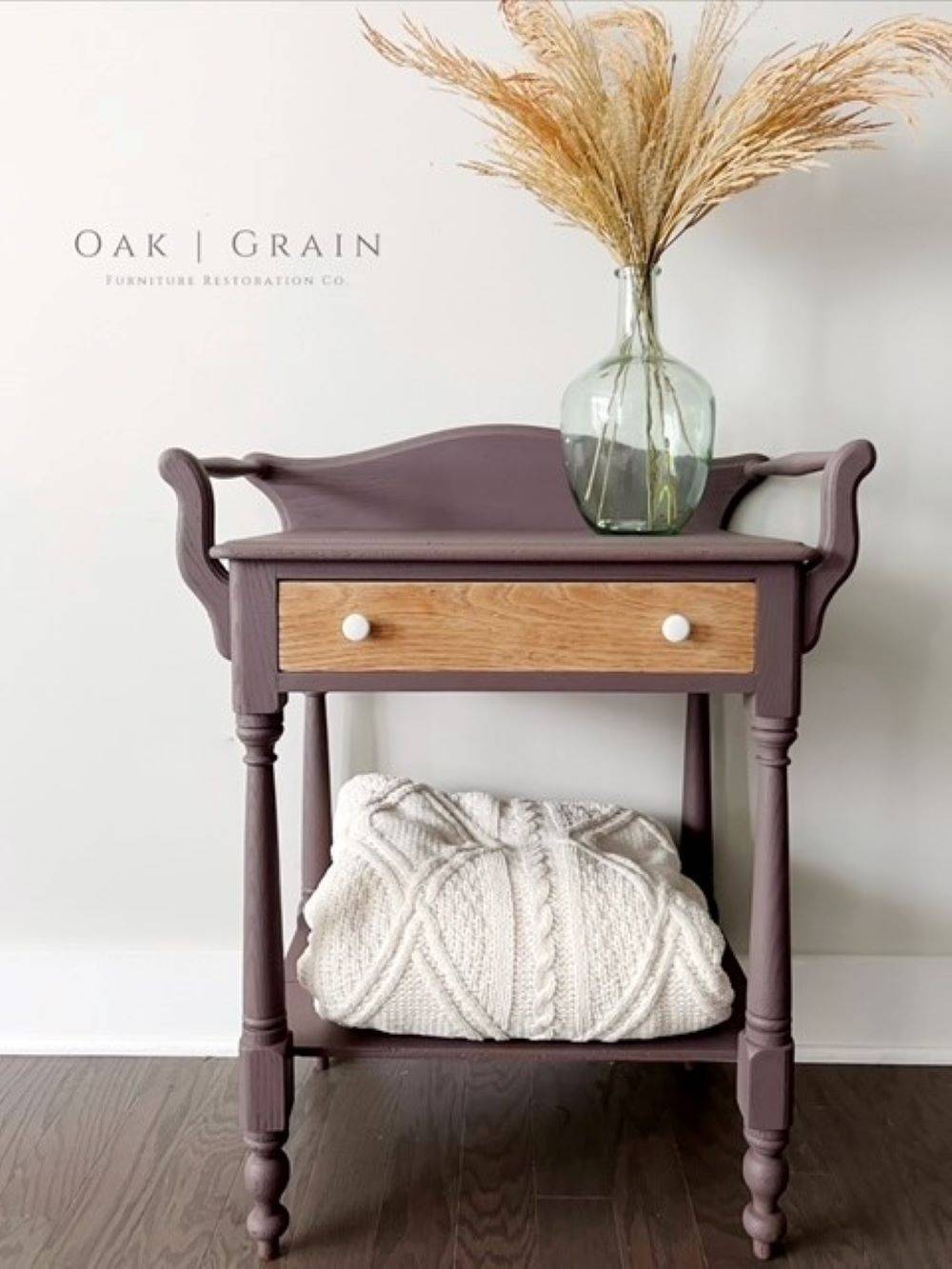 Carolina Furniture Collective blog is reader-supported. When you buy through links on our site, we may earn an affiliate commission.
2. Give Yourself Options
You should see my house when I stage… it's a disaster! Collect a variety of décor items from around the house so you can easily exchange objects if you don't love your first, second, or maybe third and fourth set up. Don't get discouraged if you don't get it right on the first try, I rarely do. I give you full permission to make a mess!
3. Keep Big Picture Balance in Mind
Before you decide if you love or hate it, take a picture! I find looking through the lens very helpful in deciding where I need more height, or perhaps need a smaller vs larger object to keep everything to scale. Overall, you want the furniture and surrounding items to create a balanced square. For example, a tall piece of furniture likely needs objects placed to the side to add horizontal balance. Whereas a long dresser will need taller objects on top or hanging on the wall. In the examples below you can see how I added width to the chest of drawers by placing the table and books to the side, but still scaled to the loftiness of the chest by stacking books. In the long dresser example, I added vertical dimension with the wall hanging.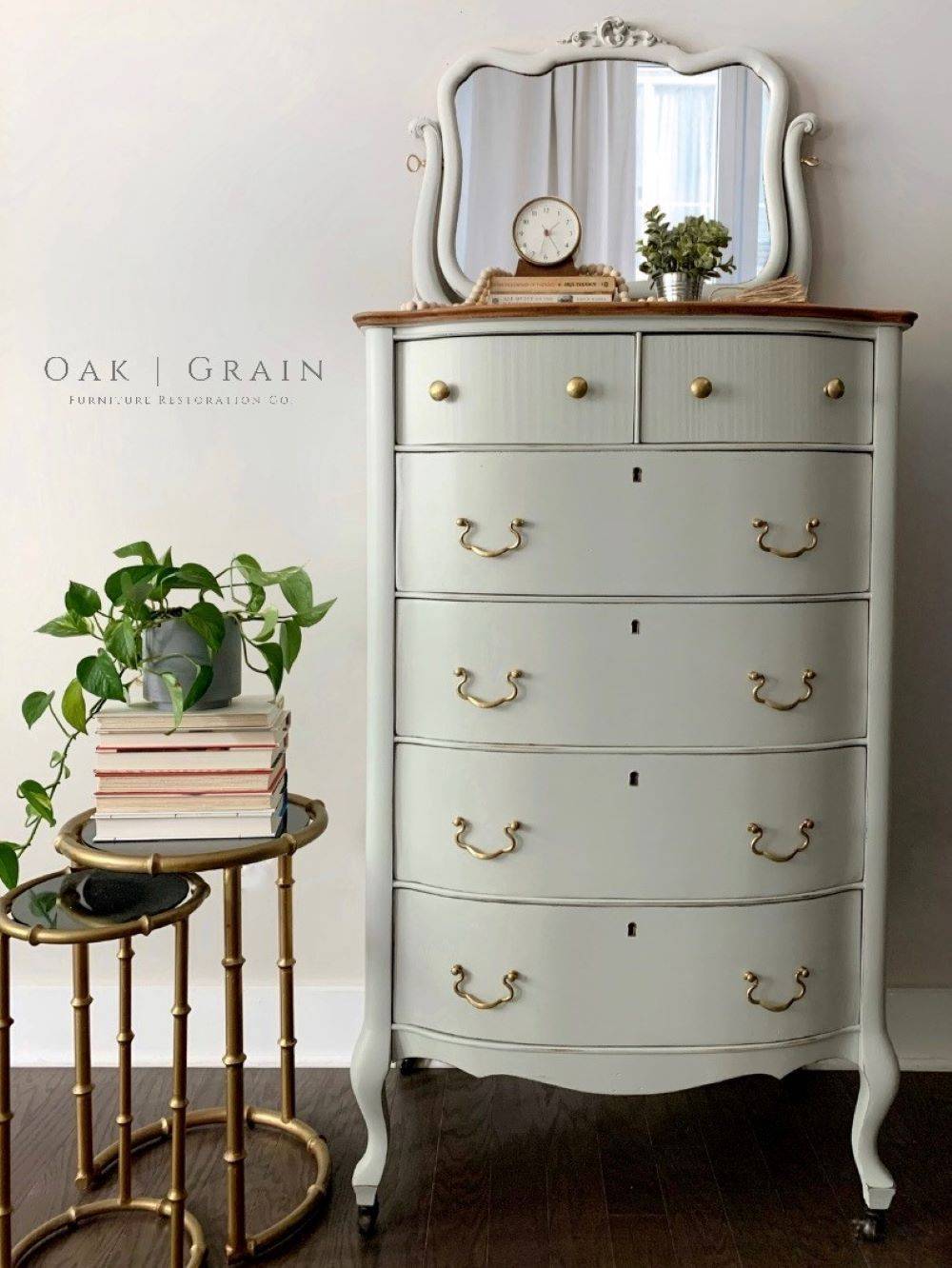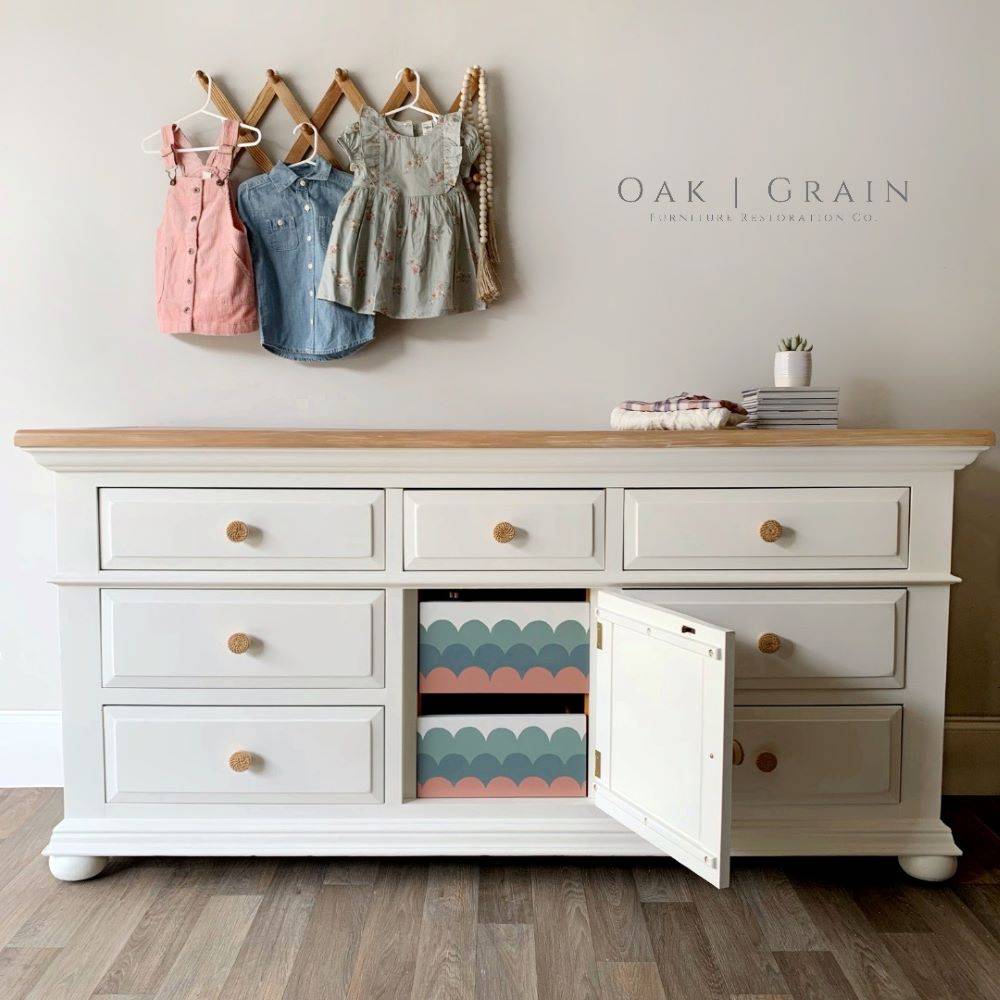 4. Aim for Pretty, Not Practical
Ignore reality! (at least for a minute) In the staging wonderland it's ok if items are used unconventionally or don't really make sense in a practical sense. Pictures may hang too low on the wall, breaking the "hang at eye level" rule. Vases would never actually be placed directly in front of a dresser, but it sure looks pretty. A coffee table may be pushed against the wall with art hanging above it, which would never happen in real life. Heck, I've even parked a bike in front of an armoire! All of this is OK! We are aiming to create beautifully staged sets, not replicating reality.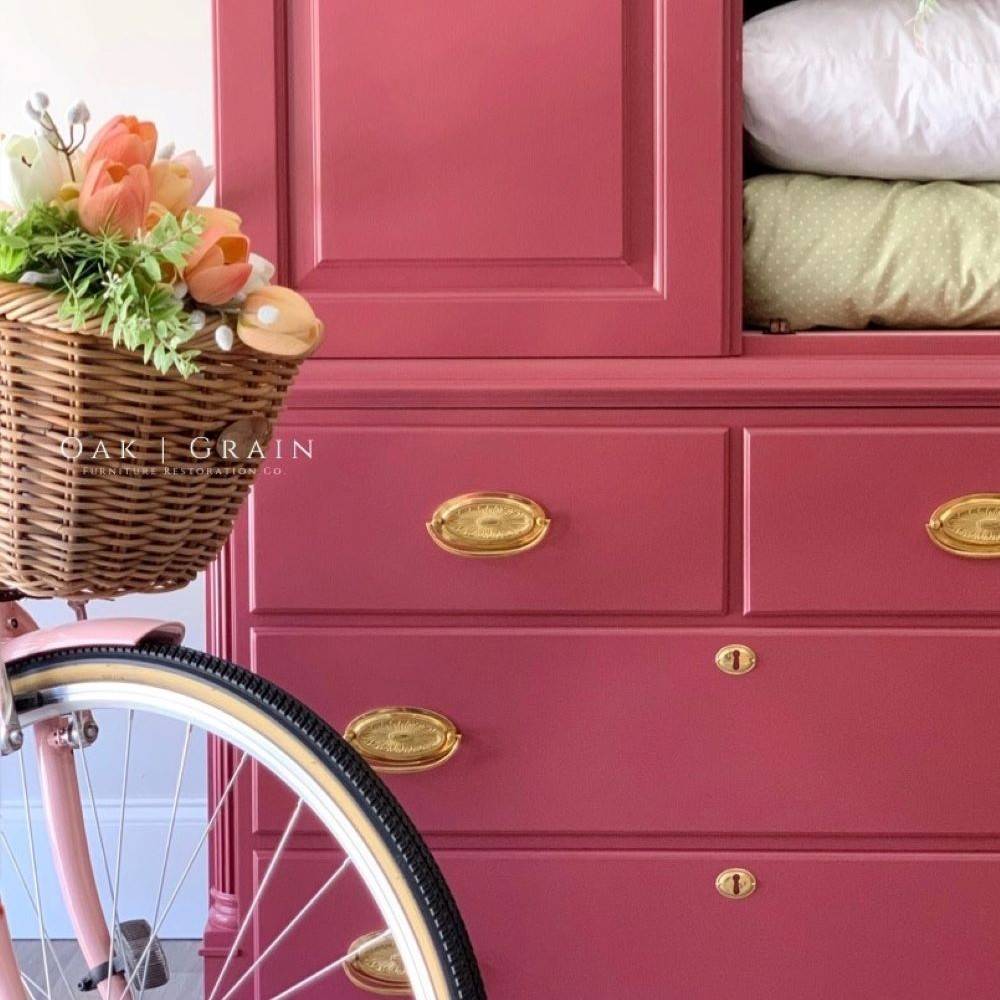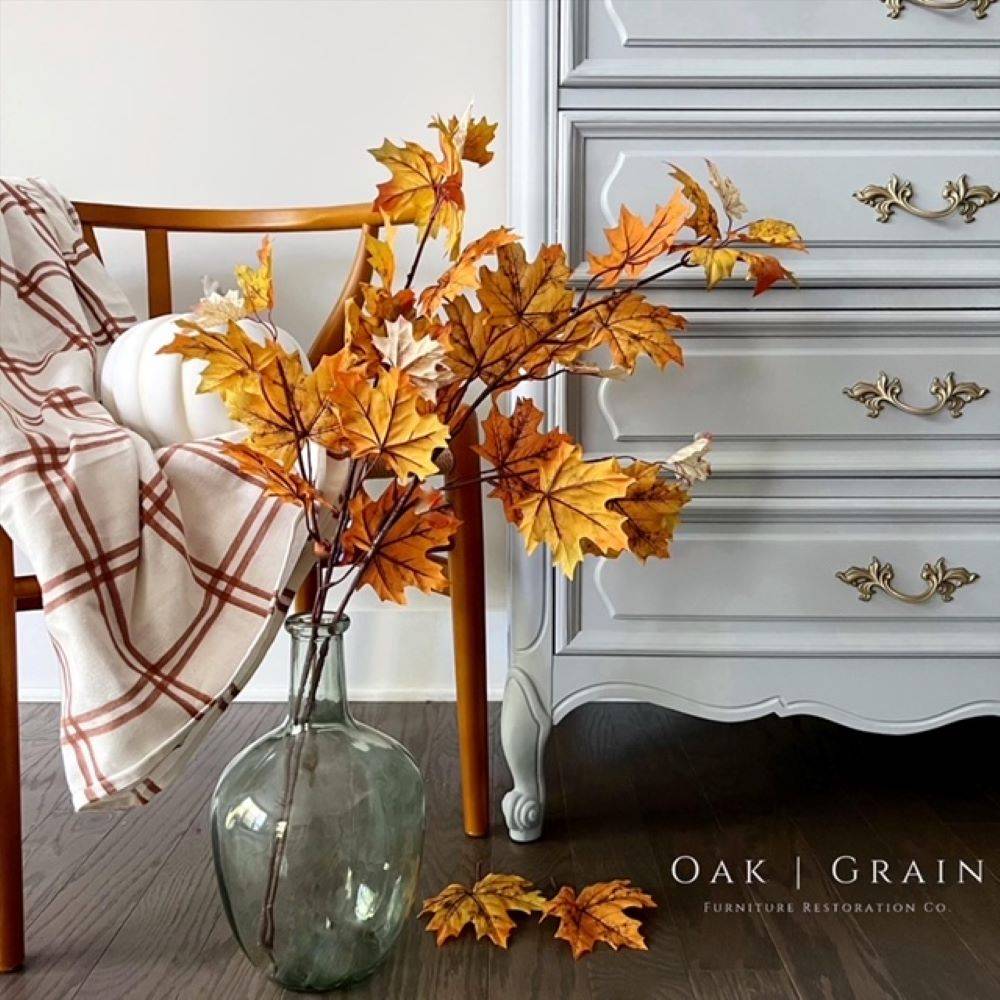 5. Mix Shapes
Our human eyes love interest and you can create this by mixing shapes. When shopping your home, look for a variety of linear, curved and organic shapes. Linear items can include rectangular forms like frames or books, but don't overlook items with acute or obtuse angles (like the hairpin legged planter). Curved items can include wall baskets, wreaths, or bulbous vases. You can stop here or take your staging to the next level by using organic shapes such as plants, strewn blankets, or beaded garland. This can help break up the predictable rectangular or circular shapes and create even more interest.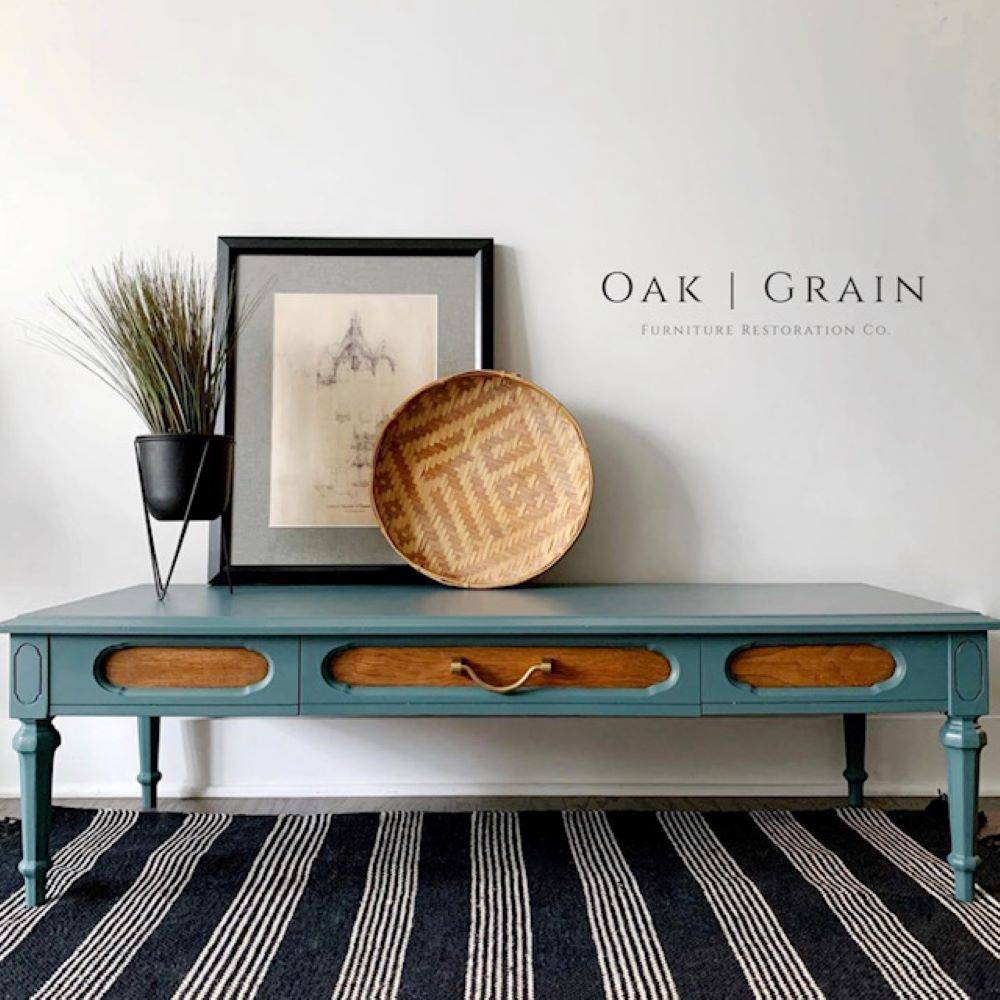 6. Repeat Texture & Colors
To keep the eye moving you'll want to repeat at least one color or texture in your staging. This could be a black frame paired with a few black books or perhaps playing off the color or your hardware with a fun metallic décor item.
7. Group Items in Threes
I don't know what it is about groups of threes, but for decades interior designers have proven that they work. This applies to both large and small scale. In the photo you can see when looking at the big picture photo there are 3 large groupings – the plant, the candle holders and the frame. But if you zoom into the candle holders you'll notice that's also its own tri-grouping – the candles, books and, beads.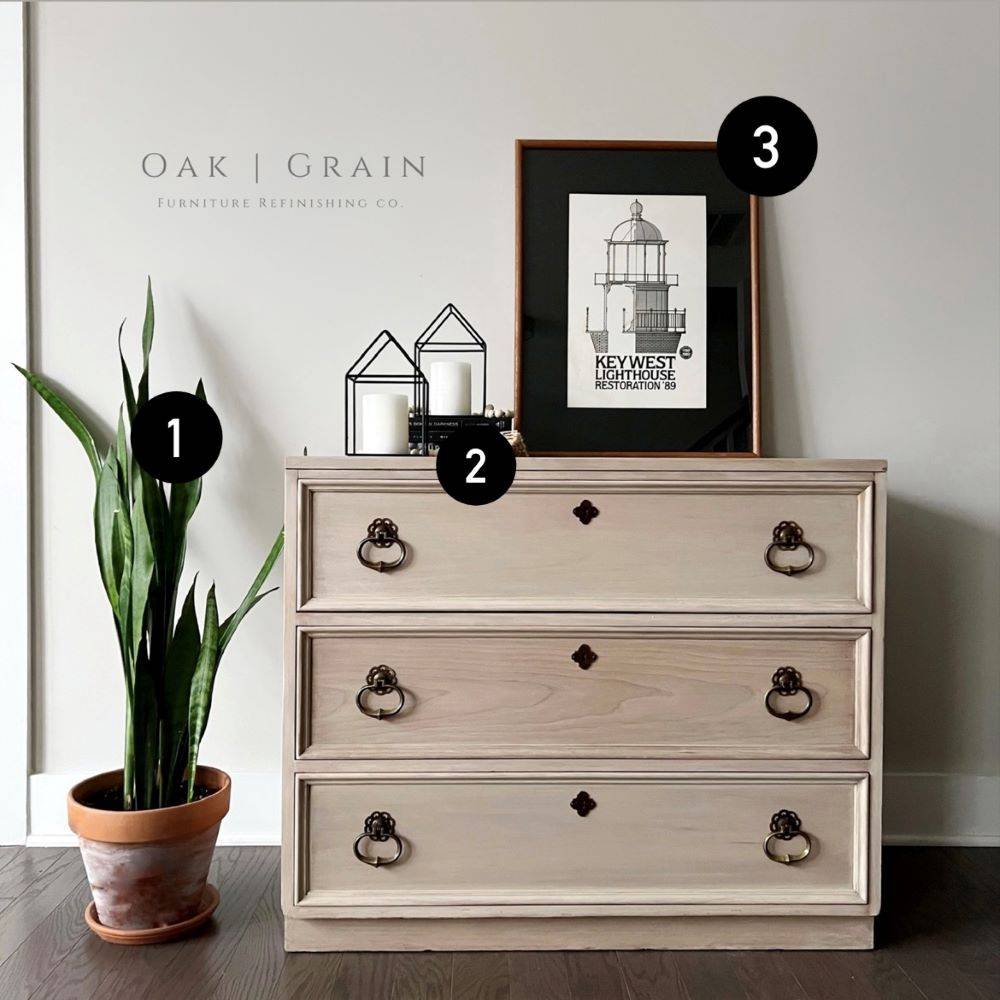 8. Create Levels
While we're on the topic of keeping the eye moving… nothing does that better than creating levels. You can do this creatively, by building height with books when needed or simply starting with pieces that are different heights. Three items all the same height just aren't going to keep the eyes interested like the example here.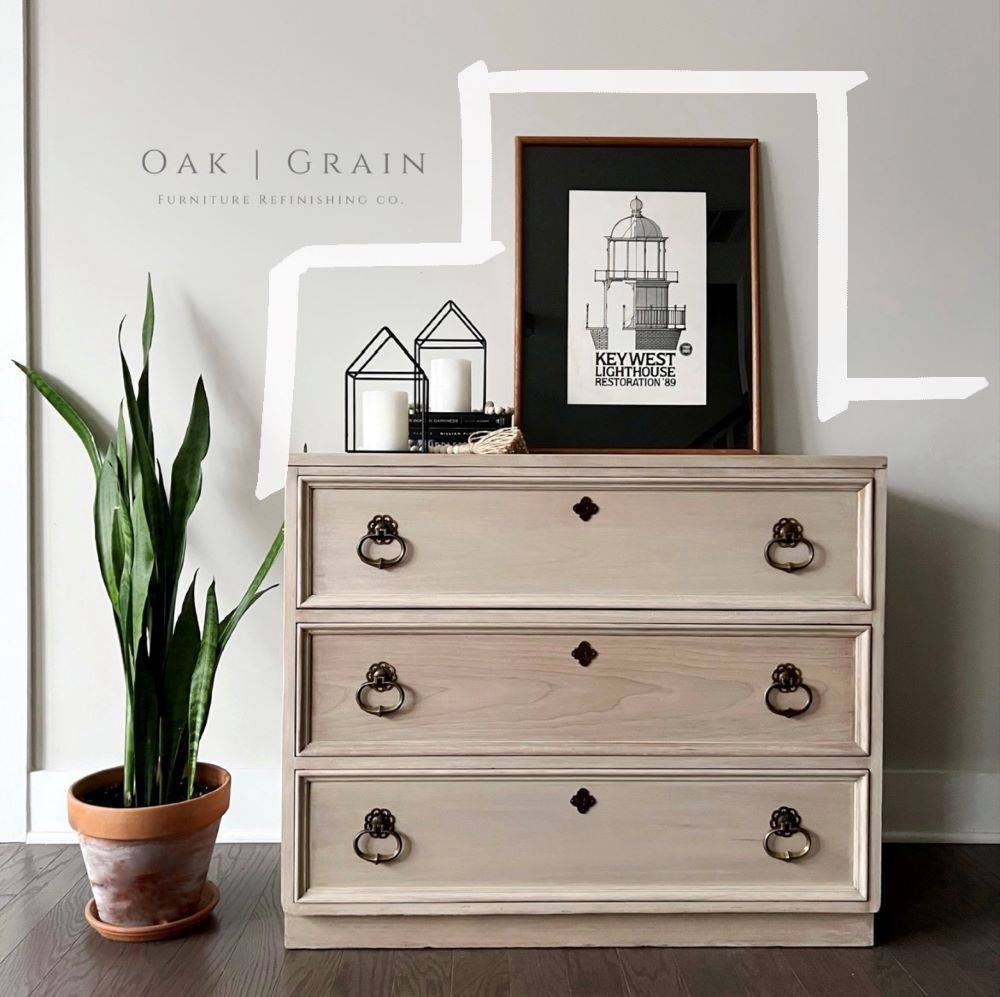 9. Leave Room for the Eye to Breathe
I think this is one of the hardest rules to remember, but empty space is equally as important as the items you choose to use. The eyes need breathing room to keep them moving to the next object and through your photo.
10. Natural Light is Key
Turn off all the light switches in the house. Yes, even the small light above the stove! I promise, it makes a difference. Artificial light can alter the true color of your work and often gives off yellow hues. Instead, open up all the blinds and let Mr. Sun do what he does best. I use the sunniest room of my home or open the garage door if staging on my make-shift staging wall. If your area is too bright or are experiencing awkward shadows, hanging a very thin sheet or curtain can soften and diffuse the light a bit. Time of day can make a big impact, as well. Keep an eye on when your favorite wall is sunny vs when shadows are being casted. I will get more into photographing in an upcoming blog, but great photos start with thoughtful staging and good lighting. Photographing and editing comes second…
---
Hopefully you found these tips helpful if you've been struggling to get that perfect photo or feel your pieces are taking longer than you'd like to sell. Don't be discouraged if it takes several tries. Developing an eye for staging takes time and practice. If you talk to other refinishers about their first few staged photos… "Buzz, your staging! WOOF!". But with practice, you'll nail down your personal style. In turn, a professional brand will blossom and those pieces will be snatched up so fast your next challenge will be keeping up with inventory!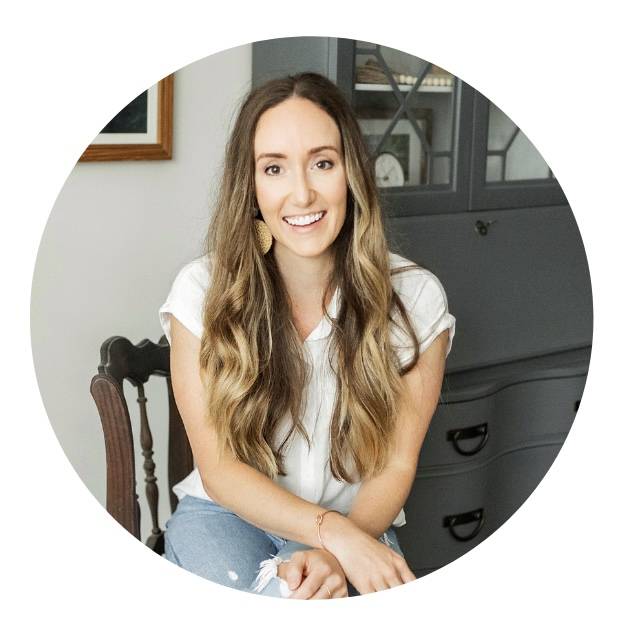 Girl Behind the Blog:
I'm Jess, the creator of Oak | Grain and member of the Carolina Furniture Collective. A mid-west girl at heart who now resides in Raleigh, NC. I love finding old things & giving them new purpose by way of refinishing or incorporating unexpected, overlooked thrift store finds in the modern home. I work full-time in medicine & I love dipping into my creative side by transforming furniture and in the process, keeping my sanity. Follow me on Instagram @oakandgrain_refinishing to see more behind the scenes action.